Ashlyn Smith



Investment Analyst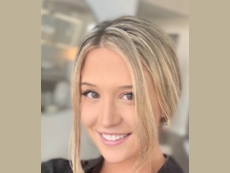 Ashlyn serves as an Investment Analyst. She screens stocks, mutual funds and ETF's for our investment portfolios. In addition, she reviews existing approved investments to ensure they still meet our criteria and are the best selections for client portfolio's. Ashlyn also reviews the asset allocation in client portfolio's to help ensure consistency with Investment Policy Statements.
Prior to joining Liberty, Ashlyn worked under the derivative team at JP Morgan Chase. Prior to her experience at JP Morgan Chase, she worked in the tax department of the Vanguard Group.
Ashlyn is a graduate of Salisbury University with a degree in finance. In her spare time she enjoys cheering on Philadelphia sports teams and spending time with her family in the Poconos.