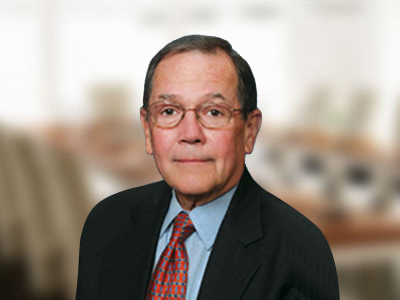 Investing is about looking at the total picture, identifying an individual's goals, and building a plan that is in alignment. We want to know the individual, their short, medium and long-term plans, and we structure a portfolio that they feel comfortable with. Richard Seidel
Richard serves as Chairman of Liberty Private. Prior to Liberty, Richard founded and served as Chairman of Girard Private Investment Group, LLC. Richard has over 40 years of investment, trust and legal experience. A published author and frequent lecturer, he has written numerous articles for legal and trade journals including the Boston University and Villanova University Law Reviews, Trust & Estates Magazine and the Bank Administration Institute. His writings have been used as expert testimony before the U.S. Congress.
Prior to Girard Private, Richard also founded Girard Partners, LTD, a $700 million wealth advisory firm with offices in Philadelphia, Richmond, VA and Naples, FL. Girard now serves as the Wealth Advisory Arm of Univest Bank & Trust in Southeastern, PA.
Richard was also Co-Founder of the Fairfield Group and as its President, led it to become a $5 billion funds management company. Previously he spent 17 years at Girard Bank (now BNY Mellon) in numerous capacities including trust administration and counsel, tax management and investments. He established a holding company subsidiary while at Girard named GTC Management and, as President, established one of the first proprietary mutual funds in the country.
Richard is a member of the Pennsylvania Bar Association. In addition, he is a registered Securities Principal and holds a number of securities licenses. He serves on the Board of the Wilmington Funds, an affiliate of M&T Bank and also served on the Board of Directors of TriState Capital Bank (NASDAQ: TSC) from 2007 until 2020. He also served on the Board of Chartwell Investment Partners, a $10 billion Registered Investment Advisor.
Richard is an active participant in the community and has served on the Board of numerous charitable organizations, including the Foundation Board of Children's Hospital of Philadelphia and the cardiac center Board of Visitors of the hospital, Surrey Services for Seniors, Valley Forge National Park and Riverbend Environmental Center. Richard holds a B.A. from Georgetown University and a law degree from St. John's School of Law.